Shopping Cart
Your Cart is Empty
There was an error with PayPal
Click here to try again
Thank you for your business!
You should be receiving an order confirmation from Paypal shortly.
Exit Shopping Cart
| | |
| --- | --- |
| Posted on February 19, 2013 at 6:40 PM | |
On 18 Februray 2013 the Interim Prime Minister of Curacao held is first national speech, after he was appointed on 31 December 2012, for a period of six months. Many stated that this is a too short period. The task of his government is to save Curacao from a financial disaster, caused by the previous government coalition. The problem is that his government is supported by one of the parties that was also part of the coalition supporting the previous government. On 10 October 2010 Curacao became an autonomous country within the Dutch Kingdom. Within 22 months the government headed by Prime Minister Schotte ruined the country not only financially but also economically, socially and even morally. The government came to an end when two members of the coalition withdrew their support. New elections were held in October 2012 and the government of Prime Minister Hodge was formed. Supported by the PS party that was also part of the coalition of the Schotte government. This fact created a huge credibility issue for the new government.
In his speech the Prime Minister explained that difficult measures are unavoidable and that everybody will be impacted. The healthcare sector will be reformed. Pension system will be reformed increasing the pension age form 57 to 65. The sales tax will be raised from 6% to 9%. But also that the economy must start moving again. The reaction to his speech was that the weak would be hit very hard.
If we take a closer look at Curacao we see that the island is in a big crisis. Not only are there financial problems in the public finance. But also the apparatus of the civil service has never worked after 10 October. The economy is shrinking. There are huge social problems. Crime is rising. Many intellectuals were put aside after 10 October. The unions are weak and opportunistic. There is no vision and long term plan. All State Owned Companies are not performing as the result of the unjust firing of many CEO's. The education system has eroded.
Under these conditions Prime Minister Hodge as a mission impossible. Curacao 2.0 cannot be fixed. The only solution is an upgrade to 3.0. This upgrade not only means increasing the internet penetration and national ICT training, but also a totally new global entrepreneurial mind set. Materializing quick wins like the Ctex datacenter are a must. But also to build on successes like the international jazz festival of Curacao. Seek for synergy in the Knowledge Zone of Curacao near the airport and in the Creative one Curacao near Scharloo. This can only be achieved by involving successful people and the brightest mind on the island, but also those studying a living abroad. This has not happened until now.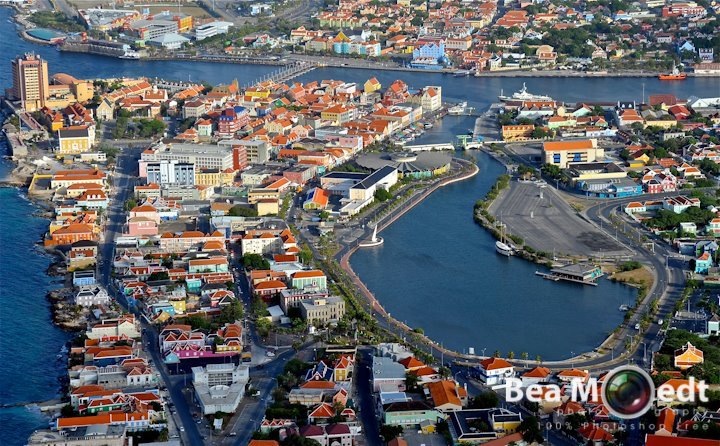 Picture of the Creative Zone Curacao, Scharloo and Pieremaai
Categories: Caribbean Society 3.0, Curacao 3.0
/